Vacation
As you might notice, there was no blog update last week since I have been away and done some snowboarding and dog sledding.
The game
One thing that confused the player was how to cancel the build mode. When you click the build button to build and placed that building, you still had that building as the mouse pointer ready to build more. But now it places one building and the mouse pointer turns back to normal, the newly placed building is marked and it's information is shown in the right menu.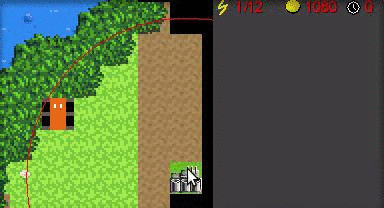 Consultant work
I have now gotten consultant work to do. So it will be full time for a couple of months, so I will not spend so much time on the game for a while. But I will still have some progress each week and I might even be more focused now when I have less time to spend. Also now I don't have to spend any time searching for any other consultant work.  🙂
Mini game
I been thinking about to create a really small game and release it just to gain the experience to finish and release a game. Better to make the mistakes on a small game than my regular game. So I will spend some time on this in parallell.